Our 14th Holiday Raffle
Our 'hopper' of raffle tickets gave us this year's holiday winner — and he is long-time member Gary Savage!  Congratulations, Gary, and sincere thanks to everyone who bought raffle tickets.  Our foster bunnies have a brighter future because of your generosity ❤️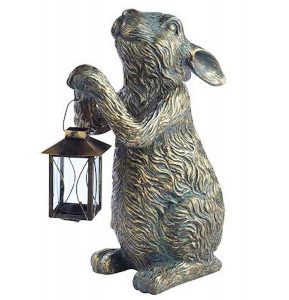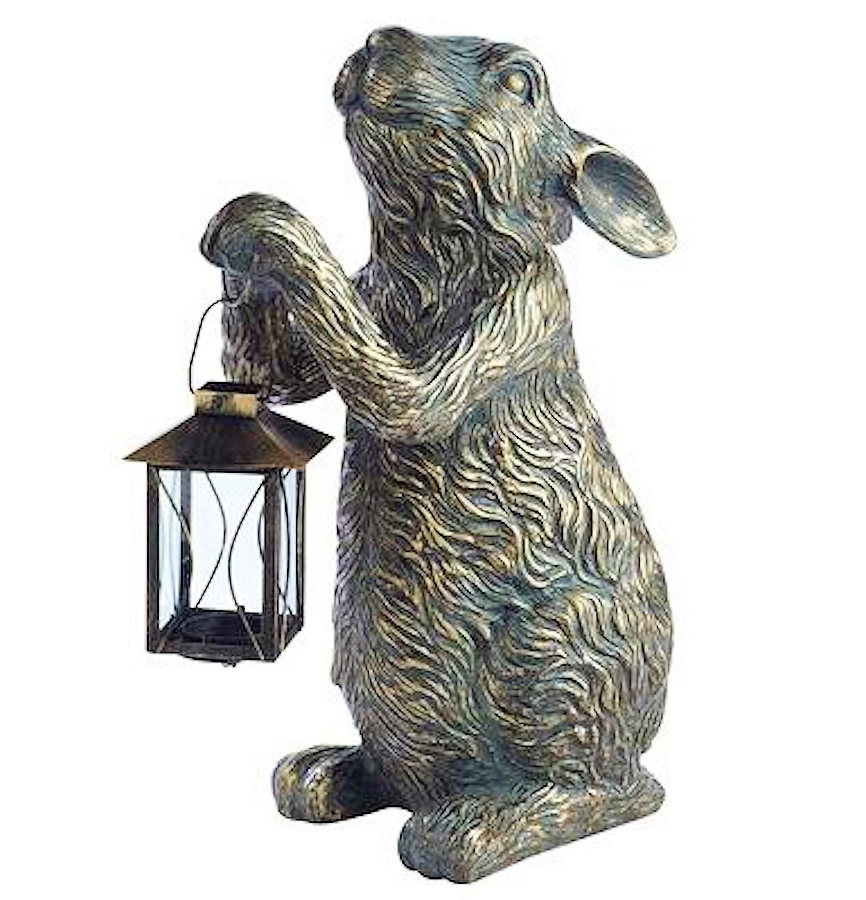 For our fourteenth annual holiday raffle, we proudly present a beautiful Rabbit Tealight Lantern from Pier One Imports.
Dimensions: 7.48" W x 8.27" D x 14.17" H
Made of resin, glass, and metal
Tealight included
No longer available at Pier One
In addition, for your rabbit, Oxbow has generously donated a variety of goodies!
All proceeds will go directly to our foster program and will ensure that needy bunnies have a safe and happy holiday season while they await the ultimate gift, a permanent home.
You can order tickets here (minimum 5 tickets), or by mail.  Tickets cost $1 each and you may buy as many as you wish.  If you are sending by mail, all entries must be postmarked no later than December 9, 2019.  Please include your phone number and email (if available) with your check or money order and indicate it's for the raffle.  Mail your request to:  Buckeye HRS, P.O. Box 61, Vickery, OH  43464.
The lucky winner will be notified mid-December and will receive the prize in time for holiday gift-giving.