Peaches
Peaches didn't have to go far to find her forever home.  Danielle Carter lives only a few minutes from Peaches' foster home and it was love at first sight!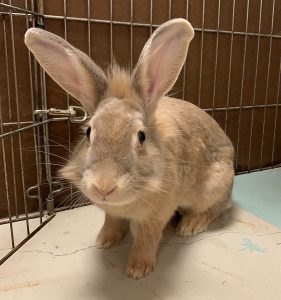 Peaches is a sweet young little girl with a beautiful beige and gray lionhead fur coat.  She's extremely friendly and will sit as long as you want just so she can continue to receive pets.  Peaches loves to do binkies and head shakes during her playtime out of her pen.  She is 100% litterbox-trained.  Peaches is located in a foster home in Cleveland, OH.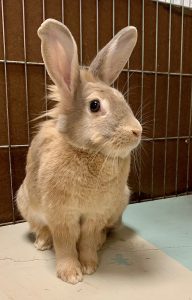 This bunny in HRS foster care needed a permanent home.  All HRS rabbits are spayed/neutered, litterbox-trained, and socialized.