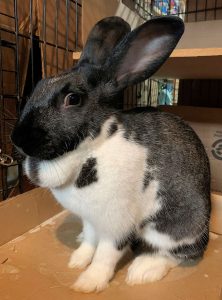 Tessah (aka Big Mama) is one of the many bunnies rescued by the 2019 Sandusky humane investigation.  Shortly after her arrival, she gave birth to nine babies.  She was a wonderful mother and remains an outstanding bunny.  She is quite loving and has great litter box habits.  Big Mama weighs in at a healthy nine pounds.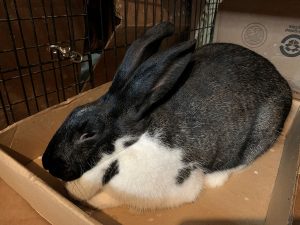 Please contact Stephanie Lodge

@

216-571-1088
This bunny in HRS foster care needs a permanent home.  All HRS rabbits are spayed/neutered, litterbox-trained, and socialized.