Raven
Congratulations to Blair Broderick for giving Raven her forever home.  May the two of them stay happy and healthy and lonely never more.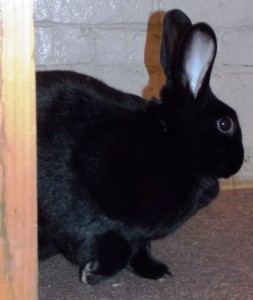 Meet Raven; she is a big, beautiful, sweet rabbit with shiny black fur. Although shy at first, she is curious and playful. If Poe met this Raven, he would have rewritten his poem for her… Quote the Raven, "my forever home."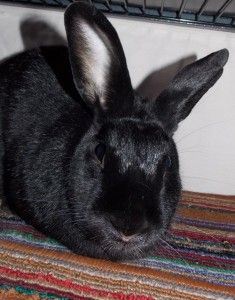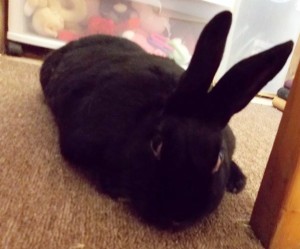 This bunny in HRS foster care needs a permanent home. All HRS rabbits are spayed/neutered, litterbox-trained, and socialized.