Bonnie
Bonnie, now Beatrix, has found her forever home with Will, Kathleen, and their two bunnies, Attila and Napoleon.  Congratulations!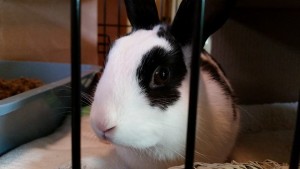 This three-pound little girl was found outside in Seven Hills, suburb of Cleveland.  She has quickly adapted to life as a house rabbit.  While slightly timid at first, she is sweet and gentle and would make the perfect addition to any home.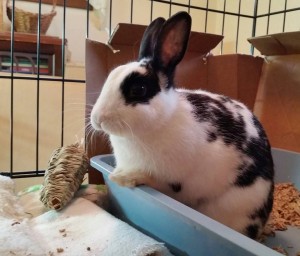 This bunny in BHRS foster care needs a permanent home. All BHRS rabbits are spayed/neutered, litterbox-trained, and socialized.