Sarah
Sarah has found her happily-ever-after with her wonderful new dad, Cole.  As a first time rabbit parent, Cole loves to spoil Sarah — and she deserves it after being in foster care for two years!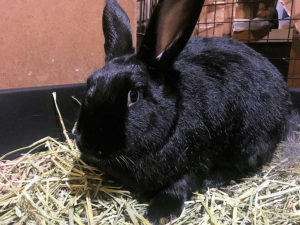 Sarah is a lovely Flemish mix with impeccable litterbox habits.  Her sweet personality is sure to win over any potential adopter.  Sarah weighs ten pounds so she needs room to roam.  Thankfully, she is not a big chewer.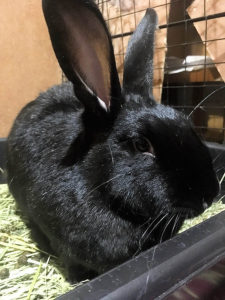 This bunny in BHRS foster care needed a permanent home.  All BHRS rabbits are spayed/neutered, litterbox-trained, and socialized.