Storm
Storm has won the adoption jackpot!  Not only does she have a loving home with Cathryn, she has found her forever snuggle-buddy in handsome Ollie.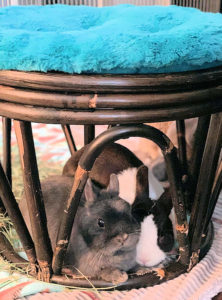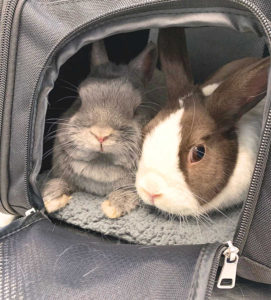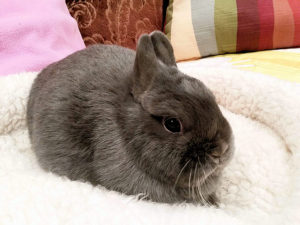 Tiny Storm is a spirited three-year-old dwarf who had a rough start to life.  Before her first owner could to turn her loose in the woods (the fate of so many Easter bunnies), a good Samaritan rescued her.  Shuttled from one temporary home to another, she came to us in December 2018.  Mistrusting at first, she warmed up after two weeks and now hops right over for pets and enjoys cuddles on a lap.  She has excellent litterbox habits and a dependable appetite for hay and greens.  Storm would do best in a quiet home where she can be the center of attention.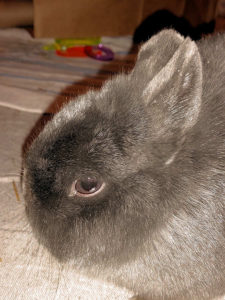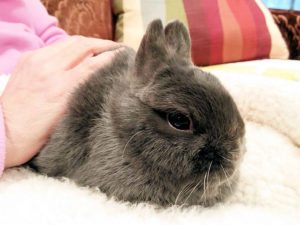 This bunny in BHRS foster care needed a permanent home.  All BHRS rabbits are spayed/neutered, litterbox-trained, and socialized.