Oakley
Oakley has found his forever family in Wooster.  He even has a new Dutch girlfriend named Nibbler.  Congratulations, Sarah and Ryan!  Oakley and Nibbler are perfect together.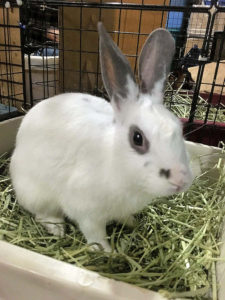 Oakley is an energetic young man and he can jump!   He is very affectionate and trusting.  Do you have a forever home that he can explore?
This bunny in BHRS foster care needed a permanent home.  All BHRS rabbits are spayed/neutered, litterbox-trained, and socialized.