Tinkerbell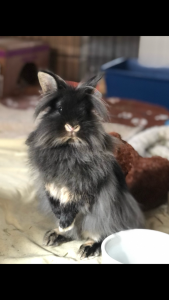 Tinkerbell is a sweet, little Lionhead, who is approximately a year old. She has great litterbox habits and loves to play with her toys and sit on top of her 'hide-y box'. She is a bit shy, but will warm up, given time and patience. Tinkerbell would thrive in a home with lots of room to run and play. A home without dogs/cats/young children recommended. She can be territorial with other rabbits. Tinkerbell is spayed and fully vaccinated and ready for her furever home…she will steal your heart!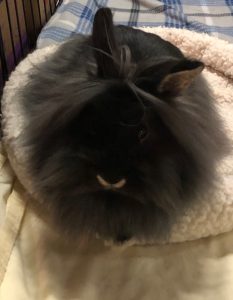 Please contact Kyra Kester kkester@ohare.org
This bunny in HRS foster care needs a permanent home. All HRS rabbits are spayed/neutered, litterbox-trained, and socialized.