Toasty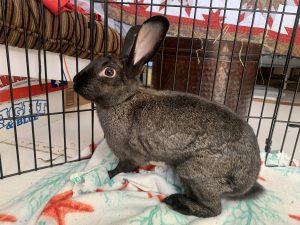 Toasty is a man that has come a long way. his name was given to him affectionately to reflect his difficult past. He is an exploder that will keep you on your toes. Since he is still a teenager he has a hard time sitting still for pets but once he settles down he's a lover.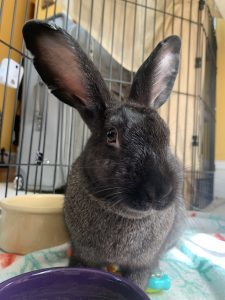 Please contact Stephanie Lodge bhrs-stephanie@ohare.org 216-571-1088
This bunny in HRS foster care needs a permanent home. All HRS rabbits are spayed/neutered, litterbox-trained, and socialized.