Winifred
Winifred has been adopted by Tammy Means and bonded with her husBUN, Peter.  The happy couple reside in Rockford, Ohio.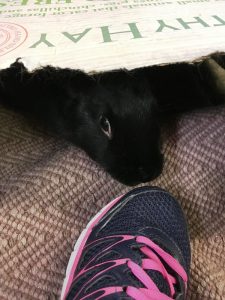 Winifred is very social and enjoys kisses on her forehead.  She loves her hay but her favorite activity is tossing her cardboard box around.
This bunny in BHRS foster care needed a permanent home.  All BHRS rabbits are spayed/neutered, litterbox-trained, and socialized.