Archie
Archie won the adoption lottery when he met his new mom, Lisa.  It's safe to say that he has Lisa wrapped around his tiny paw.  Archie has even learned to maximize his snackie intake by finding hidden treats.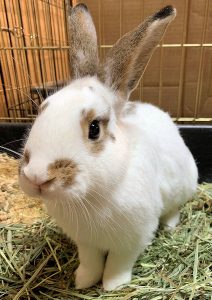 Archie was found in a park, but you wouldn't know it from his super friendly personality.  He is young, healthy, and looking forward to a family to call his own.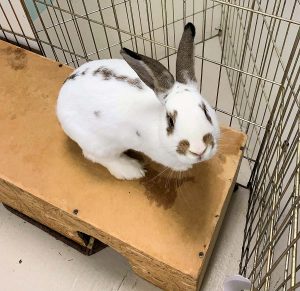 This bunny in HRS foster care needed a permanent home.  All HRS rabbits are spayed/neutered, litterbox-trained, and socialized.