Big Wanda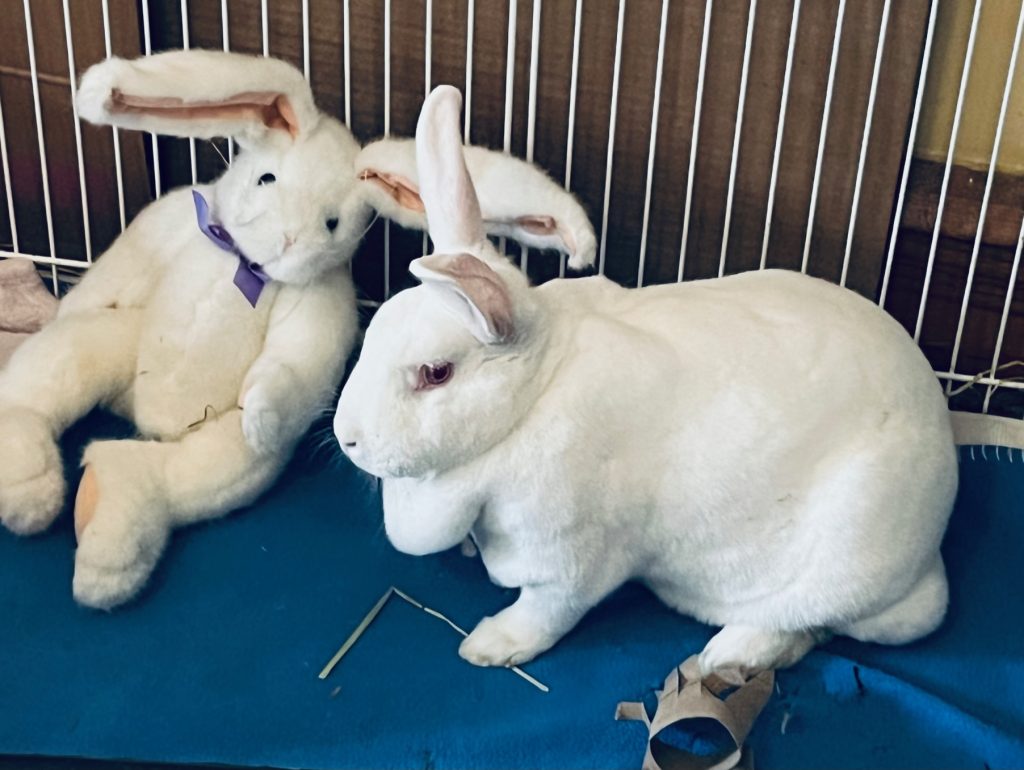 Big Wanda was definitely one of the lucky ones. She was sold as "dog food" and delivered to us in a box marked "trash". She lived her life before us as a breeder rabbit without love. Now days, she can't get enough head pets or healthy food. Big Wanda has little to no vision which makes her nervous at times, but with some positive reinforcement and vocal queues she does just fine.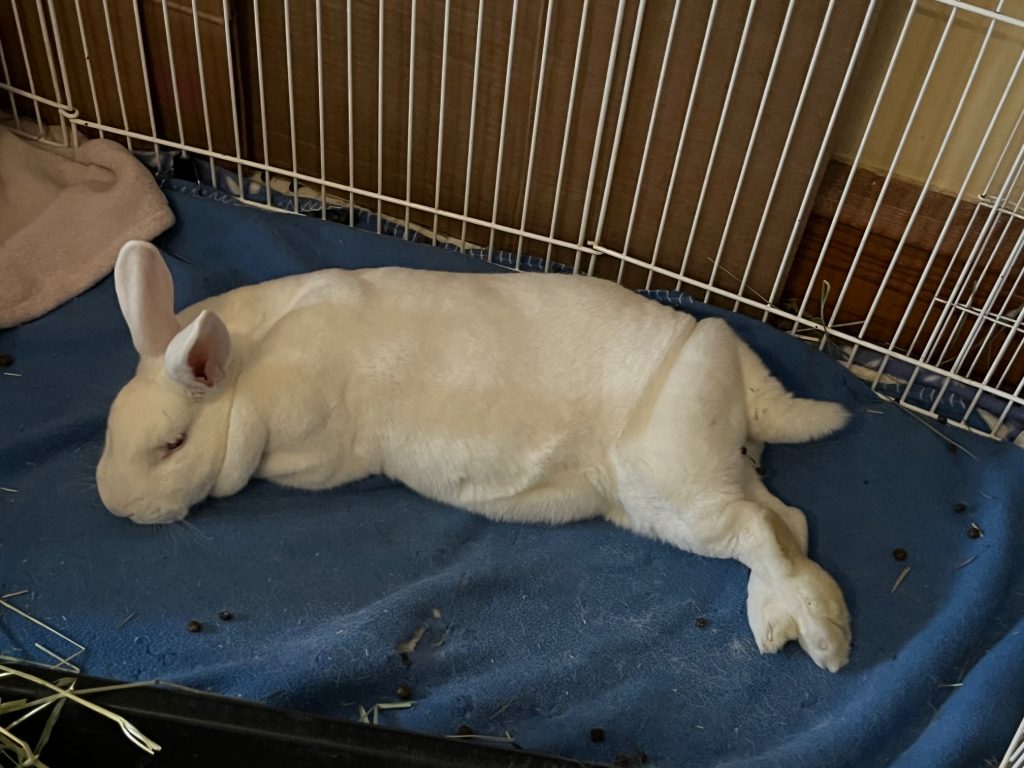 Please contact Stephanie Lodge slodge@ohare.org 216-571-1088
This bunny in HRS foster care needs a permanent home. All HRS rabbits are spayed/neutered, litterbox-trained, and socialized.