Gracie
Gracie is the apple of her new mom's eye.  Leah, a flutist transplanted from Long Island, is now sharing her life and apartment with a very happy rabbit.  Bring on the binkies!
Gracie is a young, energetic little girl who still has a little more growing to do.  She is just about her full adult size.  She and her brother Emmy came from a bad situation, abandoned in a wooded area near Youngstown, Ohio, but they are now thriving as foster bunnies.  Gracie's interests include binkies and running.
HERE SHE IS … foster bunny Gracie loves to run the "Bunny 500".  The video starts slow, but it's worth the wait (45 seconds or so).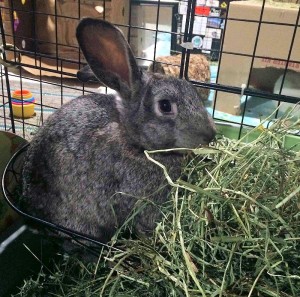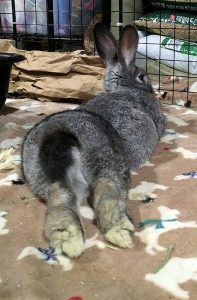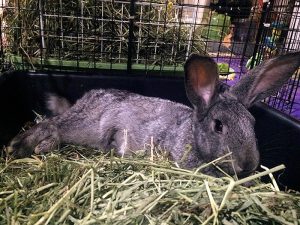 This bunny in BHRS foster care needs a permanent home. All BHRS rabbits are spayed/neutered, litterbox-trained, and socialized.