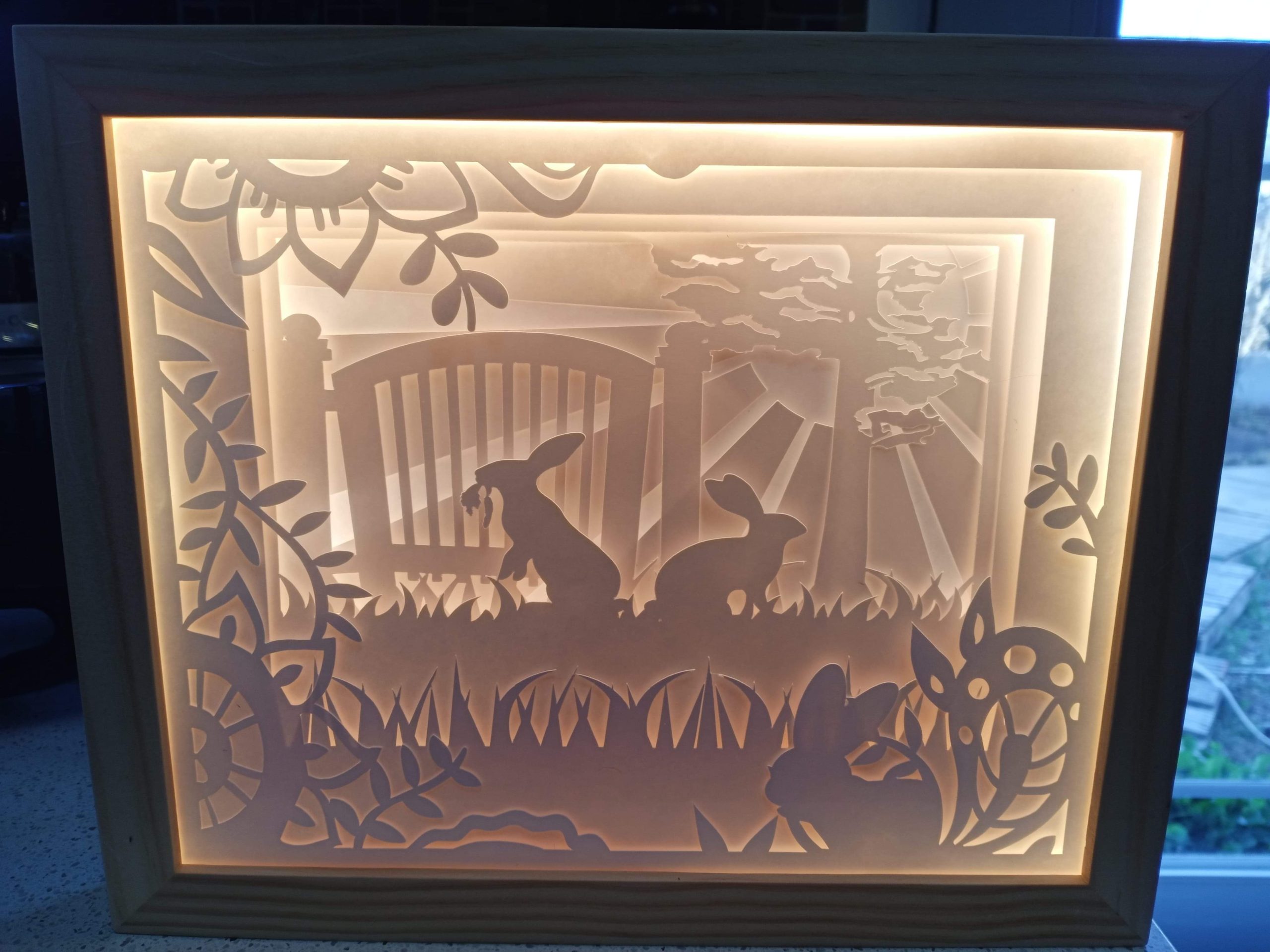 BHRS Spring Raffle Tickets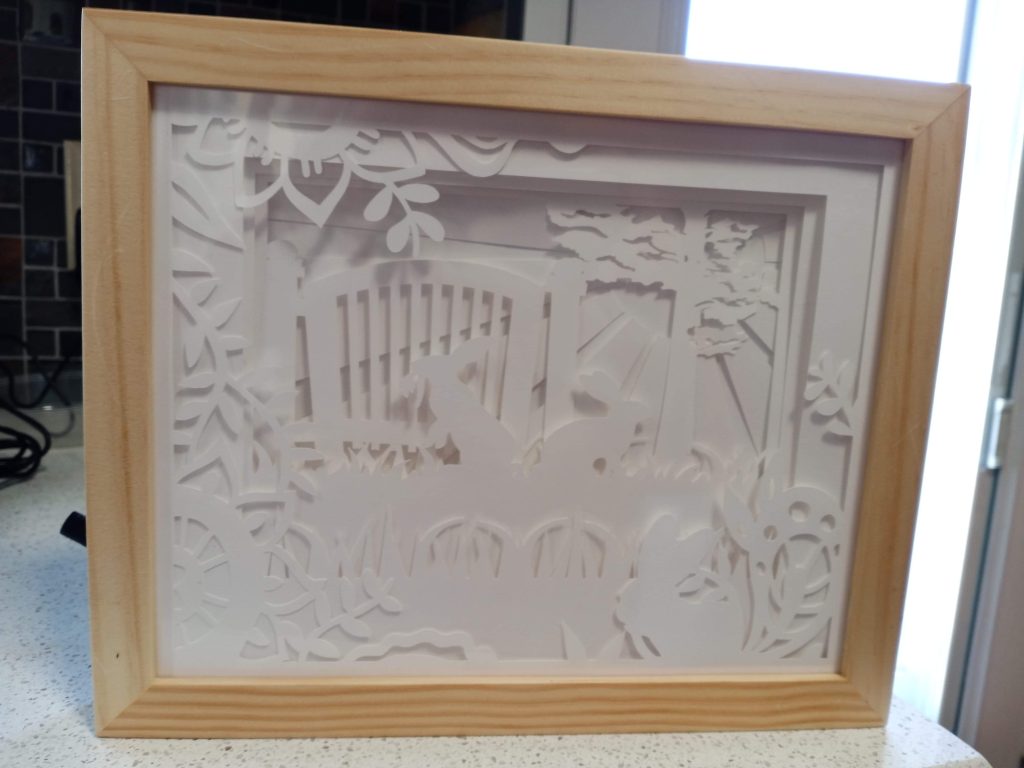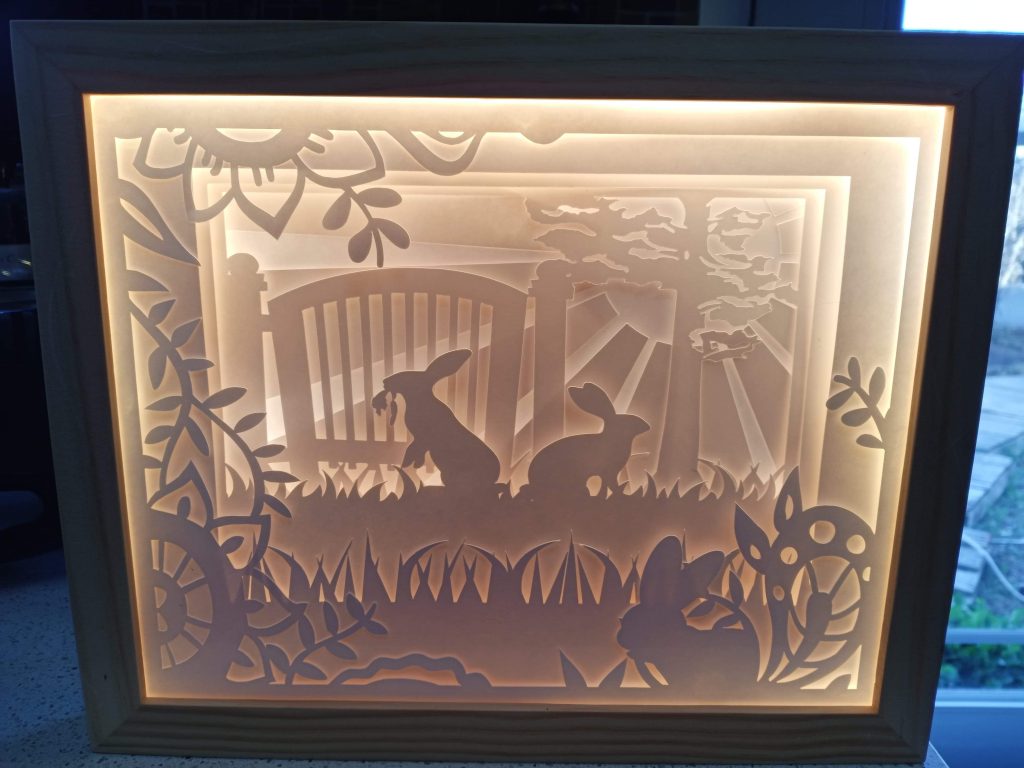 This beautiful, lighted shadow box was donated to us by Karla Jackson-Levine in memory of her spotted bunny, Moo. The shadow box is handmade, is framed and measures 9.5 x 11". The most unique feature is the plug in LED light that reveals all of the details of bunnies at play in the garden.
All proceeds will go directly to our foster program and will help ensure that needy bunnies have a safe and happy holiday season while they await the ultimate gift, a permanent home.
You can order tickets here (minimum 5 tickets), or by mail.  Tickets cost $1 each and you may buy as many as you wish.  If you are sending by mail, all entries must be postmarked no later than June 7, 2022.  The lucky winner will be notified mid-June.  Please include your phone number and email (if available) with your check or money order and indicate it's for the raffle.  Mail your request to:  Buckeye HRS, P.O. Box 61, Vickery, OH  43464.
Click the button bellow to enter now! You can select additional tickets in the pop-up window.