Dorie
Dorie has found her happily-ever-after with the Thomas family in Westlake.  Humans and animals alike are quite pleased with their new addition.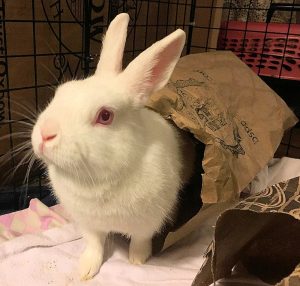 Dorie is a tiny delight, and she is once again looking for a home.  While she is not motivated by food, she is definitely motivated by love.  She was surrendered by a homeless couple living in their car.  Dorie loves LOVE and needs to be cuddled every day.  She is also very free with kisses.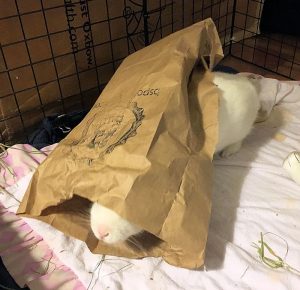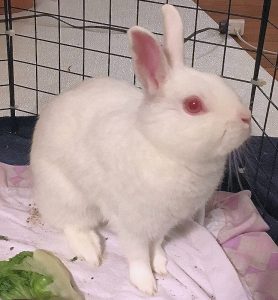 This bunny in BHRS foster care needed a permanent home.  All BHRS rabbits are spayed/neutered, litterbox-trained, and socialized.