Elaine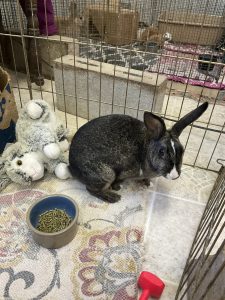 Elaine "Laney" is a petite mixed bunny. Laney is a quiet girl but open up her pen and let the fun begin. This little girl loves to explore and is super neat with her litter box and housekeeping. Elaine has been in foster care for 1.5 years due to a court case and would love to have a home to call her own. She would be good with another bunny friend or on her own.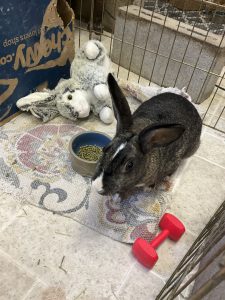 Please contact Sue Zimmerman szimmerman@ohare.org 419-355-8433
This bunny in HRS foster care needs a permanent home. All HRS rabbits are spayed/neutered, litterbox-trained, and socialized.