Kramer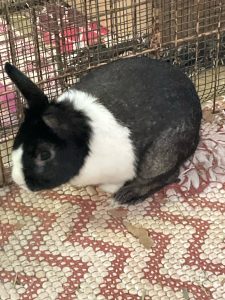 Kramer is a Dutch mix bunny with adorable fuzzy hair. Kramer is quietly adventurous and enjoys being around people. He has a friendly and gentle temperament. He also learned to be quite neat with his litterbox. Won't you make Kramer a part of your family?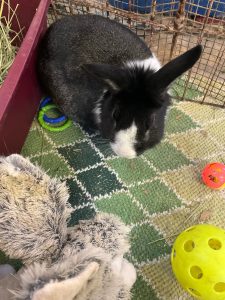 Please contact Sue Zimmerman szimmerman@ohare.org 419-355-8433
This bunny in HRS foster care needs a permanent home. All HRS rabbits are spayed/neutered, litterbox-trained, and socialized.