Elsa
Elsa has a new home with Kristin Granche to run and play in.  Congratulations!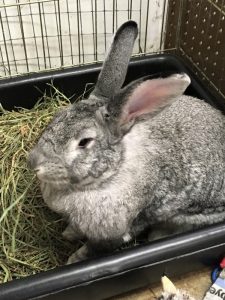 Elsa is a big bunny with a personality to match.  She is over-the-top friendly and gets along well with dogs.  Elsa is a young Flemish Giant and is mother to fosters Winifred, Sarah, and Mary.  If you are looking for an all around fun-bun, Elsa is your girl.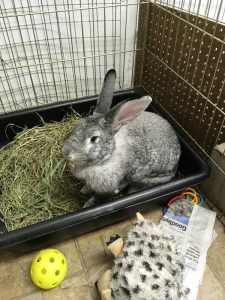 This bunny in BHRS foster care needed a permanent home.  All BHRS rabbits are spayed/neutered, litterbox-trained, and socialized.