Esperanza
Esperanza wasn't available long before Sarah Rex adopted her to be friends with her current rabbit, Hazel.  Congratulations!  The adjustment to the new home is a slow but happy one.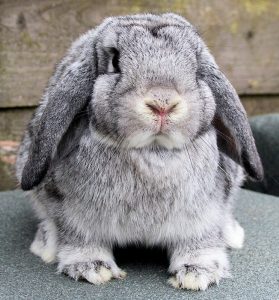 Despite Esperanza's slightly disapproving expression, she is quite a happy girl.  This three-year-old was won at the fair and now needs to find her forever home.  She is very friendly and known for her over-the-top binkies!
This bunny in BHRS foster care needs a permanent home. All BHRS rabbits are spayed/neutered, litterbox-trained, and socialized.