Felix
Felix was supposed to be adopted by one couple until their mom, Elisabeth Thomas-Matej, fell head over heels for him and stole Felix away.  This happy boy is ecstatic that he has a forever home.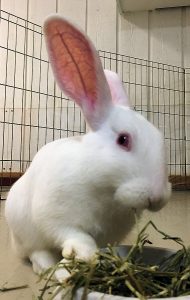 Felix is one of the buns who was saved from a recent Texas hoarding case.  Despite coming from a less-than-ideal situation, he acts like he's been adored his entire life.  He just wants to be held and cuddled.  He is soft and beautiful and the person who adopts him will be considered very lucky.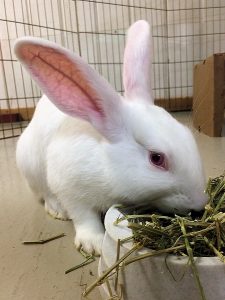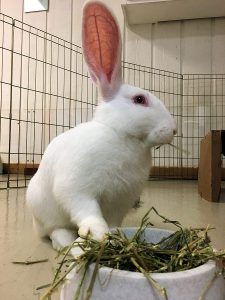 Please note the article linked below includes disturbing descriptions and some sad images.
450 Rabbits Rescued From Squalid Shed
This bunny in HRS foster care needed a permanent home.  All HRS rabbits are spayed/neutered, litterbox-trained, and socialized.