Gus and Daisy
The Duquette family have adopted a bonded pair, Gus and Daisy.  One bun is nice; two are twice as nice!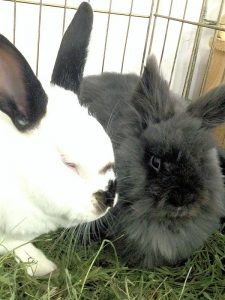 Gus and Daisy are a four-year-old bonded pair and MUST be adopted together.
Follow this link to see their professional portraits!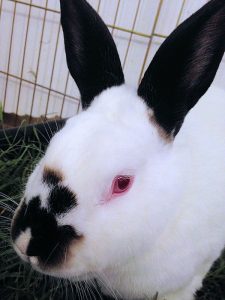 Gus is the friendliest bunny in the world.  He loves people and craves pets and snuggles.  He likes to hang around wherever you go.  Gus adores his mate Daisy and grooms her often.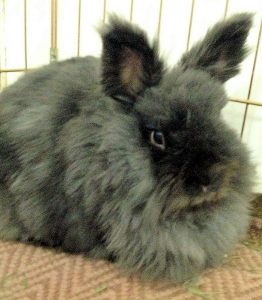 Shyer than Gus, Daisy loves exploring and relaxing by Gus's side. She's a Jersey Wooly and does require regular brushing and grooming which she doesn't mind at all. She can be quite snuggly.
These bunnies in BHRS foster care needed a permanent home.  All BHRS rabbits are spayed/neutered, litterbox-trained, and socialized.