Jamie
Good news for Jamie!  Jameson has been adopted by the Kurtz family of Stow.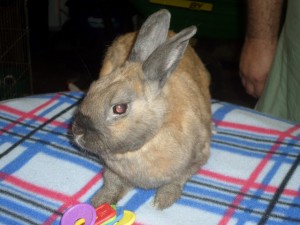 Jameson is the sweetest, most gentle rabbit I have ever met.  He will just melt for pets and cuddles.  He enjoys every minute of your company.  Jamie is about two years old and a little on the small side.  Spend a little time with this irresistible bunny and you'll fall in love!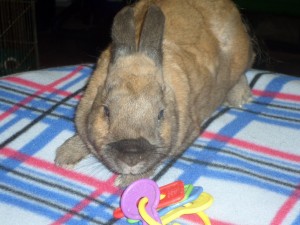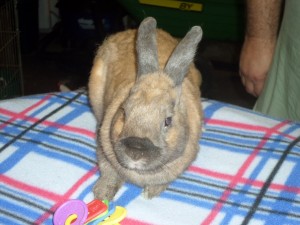 This bunny in BHRS foster care needs a permanent home. All BHRS rabbits are spayed/neutered, litterbox-trained, and socialized.