Kristin
Kristen (named in memory of Kristen Doherty) is an adorable, bouncy young lady. She was found on the streets in Brookpark. Her upbeat personality with a touch of ADHD makes her the life of any party.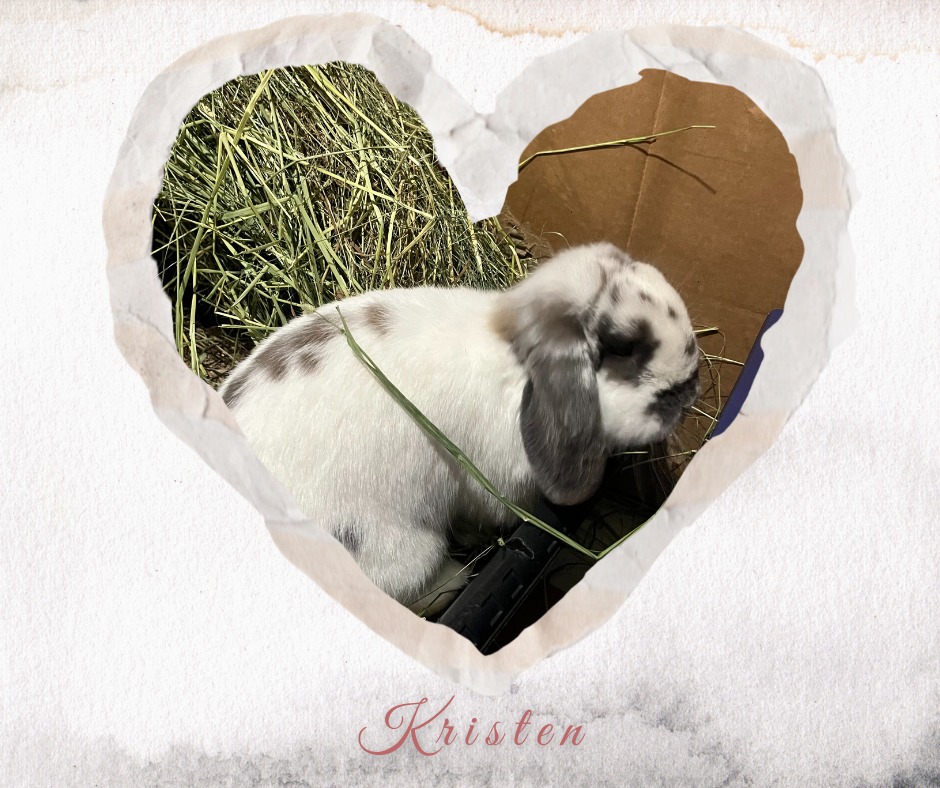 Please contact Stephanie Lodge slodge@ohare.org 216-571-1088
This bunny in HRS foster care needs a permanent home. All HRS rabbits are spayed/neutered, litterbox-trained, and socialized.