Lindsay
Lindsay (now Easter) has a "wonderful" new home with the Wunder family of Port Clinton.  
Lindsay is an active girl with beautiful markings on her paws, ears, and tail.  She is outgoing and enjoys running around and climbing on you.  Just like a young bunny, she doesn't sit still and is off for another adventure.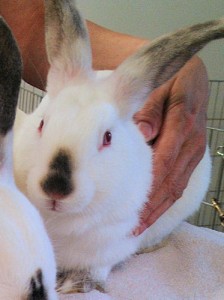 This bunny in BHRS foster care needs a permanent home. All BHRS rabbits are spayed/neutered, litterbox-trained, and socialized.