Margie & Palmer
Margie and Palmer are a sweet pair of buns who are looking for a family who can provide them with love and affection every day. They enjoy each other's company almost as much as they enjoy a good snack. Margie and Palmer are around 5 and 3 years old respectively. They would be a great pair for a family with children or other pets.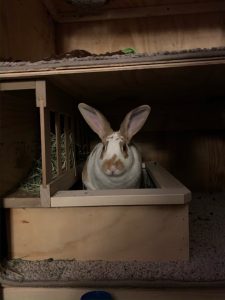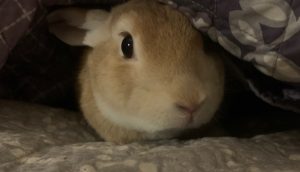 Please contact Stephanie Lodge slodge@ohare.org 216-571-1088
This bunny in HRS foster care needs a permanent home. All HRS rabbits are spayed/neutered, litterbox-trained, and socialized.