Milo
Handsome Milo has found his forever home in Southern Ohio with the Wren family.  Doug, Amy, their kids, and Bentley the dog are all so happy to have found Milo.  Of course Milo is basking in the glow of the non-stop attention and love.
Milo is one of the sweetest bunnies I've met. He will always stop what he's doing for pets. Although he was found as a stray, you would never guess it judging by his sweet demeanor.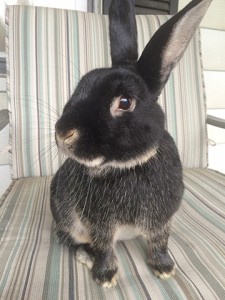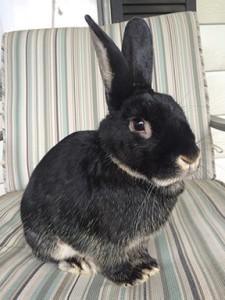 This bunny in BHRS foster care needs a permanent home. All BHRS rabbits are spayed/neutered, litterbox-trained, and socialized.