Palmer
We are pleased to announce that not only has Palmer found his forever home, but he has also found his bunny soulmate.  We aren't sure if Margie is his girlfriend or more of a mother figure but in any case, he loves getting groomed.  His new parents, Sarah and Ben, adore him already!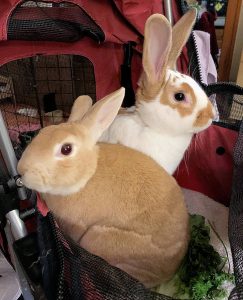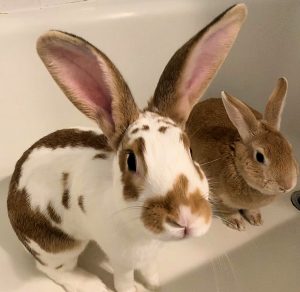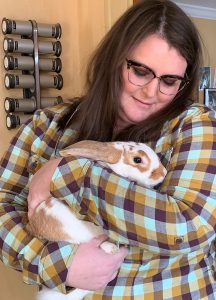 Born on September 2, 2019, like his brother Neal, Palmer can be slightly more reserved, but is just as energetic.  With the proper flooring and space, be prepared for some spectacular binkies.  Plus, he is very tidy!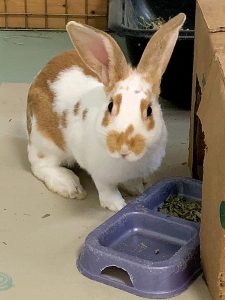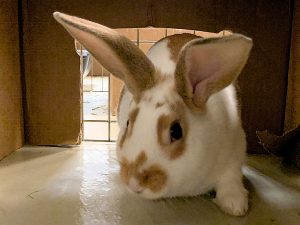 This bunny in HRS foster care needed a permanent home.  All HRS rabbits are spayed/neutered, litterbox-trained, and socialized.