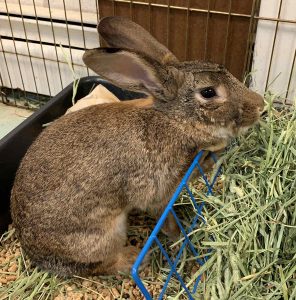 Penelope looks just like her sister, Pixel.  She is big, beautiful, and brown.  She loves to explore and is looking forward to a forever home where she can run and show off her binky skills.
Please contact Stephanie Lodge

@

216-571-1088
This bunny in HRS foster care needs a permanent home.  All HRS rabbits are spayed/neutered, litterbox-trained, and socialized.