Petunia Polansky
Petunia has been living with a family working on bonding with another bunny named Theo. While the bonding isn't 100%, her human mom, Emilee, has decided she can't live without Petunia. How lovely to go from being part of a hoarding case to having a family that loves and adores you!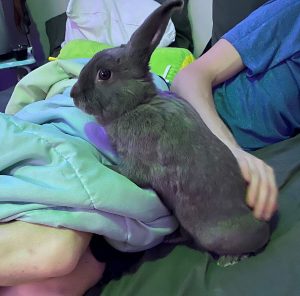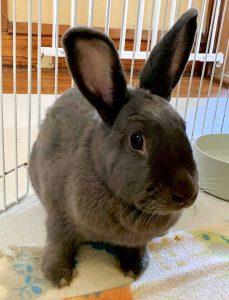 Petunia Polansky (also from the  Sandusky Humane case) may be Tucker's sister.  She is slightly smaller than her brother.  While she can be shy at first, once she warms up she is a delight.  Petunia was chosen for a Name Our Next Foster Rabbit donation.  Thank you, Ann-Marie Polansky!  Petunia is located in a foster home in Cleveland, OH.
This bunny in HRS foster care needed a permanent home.  All HRS rabbits are spayed/neutered, litterbox-trained, and socialized.