Potter
Precious Potter has found his forever home with his new mom, Kai Horsley.  He is being bonded, slowly but surely, to Zoe, a beautiful Lionhead.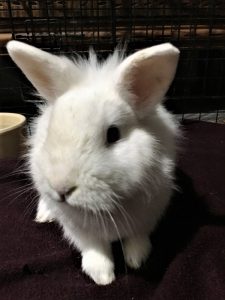 Potter is a healthy, handsome young man with a serious expression despite his silly fuzzy head.  His favorite thing to do is sitting on top of boxes — he may be little, but he likes to feel tall.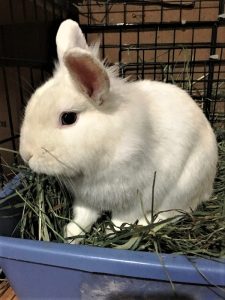 This bunny in BHRS foster care needed a permanent home.  All BHRS rabbits are spayed/neutered, litterbox-trained, and socialized.