Prince
It was wasn't long until Prince found a family to love and adore him.  Sadly, their time together was cut short.  Prince passed away about a month after his adoption.  Binky free, Prince!!  We are very sorry for your loss, Clay and Nancy.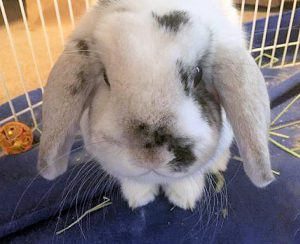 This handsome man is only one year old.  Prince is quite energetic so he will need a large space to run.  His interests include interior re-designing his cardboard houses and eating hay.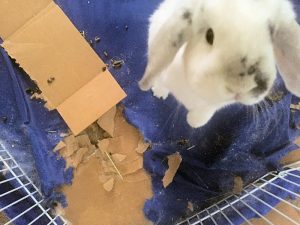 This bunny in BHRS foster care needs a permanent home. All BHRS rabbits are spayed/neutered, litterbox-trained, and socialized.