Riggs & Murtaugh
Riggs and Murtaugh found their forever home just a couple weeks after they became available! Now Barry (Bartholomew Henry Allen) and Benji (Benjamin Reed Hoang) have distinguished names to match their big personalities. Barry and Benji were adopted into a forever home with two loving daughters to take care of them.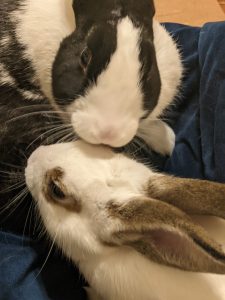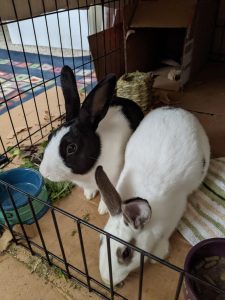 Meet Riggs and Murtaugh! These brothers are just under a year old and are eagerly working to put some weight on while they await their forever home. These boys have great litter-box habits especially for their young age. They are playful and do EVERYTHING together, they even have to share the same treat sometimes!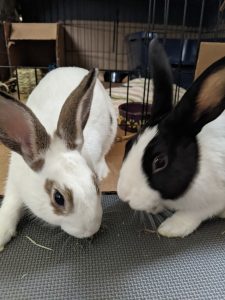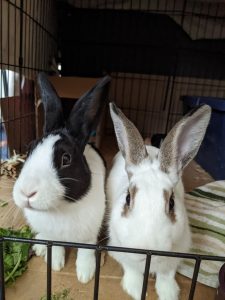 Please contact Maggie Reading bhrs-maggie@ohare.org 216-509-9715
This bunny in HRS foster care needs a permanent home. All HRS rabbits are spayed/neutered, litterbox-trained, and socialized.