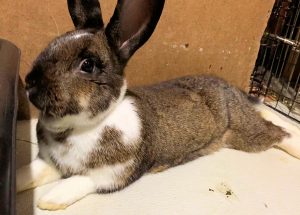 Franklin is a man who can't sit still but when he does, he's a master of flops.  He is a trusting bun despite living outside for an unknown length of time.  Frankie was found with Mooselini, but like many brothers, they do not get along.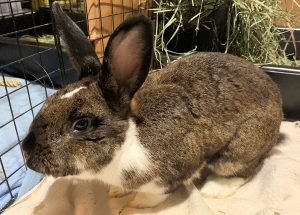 Please contact Stephanie Lodge

@

216-571-1088
This bunny in HRS foster care needs a permanent home.  All HRS rabbits are spayed/neutered, litterbox-trained, and socialized.