Franklin
Franklin, like his brother Moose, has found a home that already has a self-assured bunny running the roost.  His new lady friend, Galetea, and her parents, Madeliane & James, are tinkled pink with him.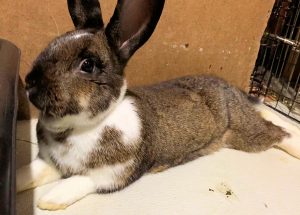 Franklin is a man who can't sit still but when he does, he's a master of flops.  He is a trusting bun despite living outside for an unknown length of time.  Frankie was found with Mooselini, but like many brothers, they do not get along.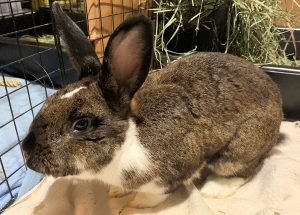 This bunny in HRS foster care needed a permanent home.  All HRS rabbits are spayed/neutered, litterbox-trained, and socialized.